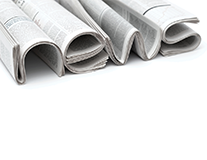 Details
Suntech has added new solution for network performance monitoring to its portfolio. SunVizion Network Performance Monitoring system is specifically designed for real-time monitoring of the huge and complex multitechnology telecommunications networks.
The rapid development in telecommunications technologies brings new challenges to network performance monitoring. In order to keep high QoS (Quality of Service) and QoE (Quality of Experience) a telecom operator has to react quickly to any performance degradation in the network.
The SunVizion Network Performance Monitoring enables to keep the right track of operations because of its advanced correlation algorithms of call and IP traffic. Designed to operate on Big Data volumes collected from various generations and technologies (UMTS, EVDO, IP/MPLS, WiMAX, LTE, etc.) it precisely delivers analytics of end-to-end connections.