Network Information Management
Streamline your operations with SunVizion
SunVizion is next generation Network Information Management system that allows you to capture, store and manage all key data about your network infrastructure, configuration, status and performance. SunVizion correlates and analyzes this data and then feeds your business processes including customer care, order fulfillment or fault management with necessary information. It also provides you with advanced Business Intelligence solutions supporting your decision processes.
SunVizion - a quick way to optimizing your processes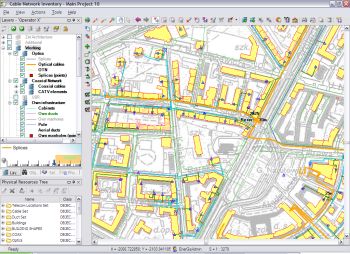 Unlike traditional Network Inventory solutions SunVizion is information and process centric. Rather then just "documenting" your network it focuses on aggregating information from other OSS/BSS systems and network elements and utilizing this information to improve your operations, investments, sales and many other aspects of your business. For instance, it can detect a network failure, analyze it impact on services and subscribers and initiate necessary customer care and field operations.
A cost-efficient improvement of your OSS/BSS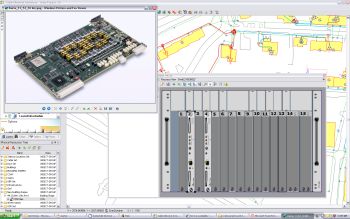 SunVizion is optimized for medium-to-small network ranging with up to 2-3 million subscribers. It is state-of-the-art, cost efficient and customer-proven solution that can improve your OSS/BSS infrastructure. It comes with ready-to-deploy applications such as Network Inventory, Network Planning Network Configuration management and Workflow Management. It has already helped several Tier 2 and Tier 3 cable, broadband and mobile networks operators in CEE to improve their operations and processes
Functions and Features

Efficient inventory of backhaul and access networks
Visualization of logical and physical network structures
Business process and workflow support capabilities
Efficient fault detection and outage management
SOA-compliant integration with OSS/BSS systems
Advanced reporting and business intelligence tools
Data modeling based on TMF SID and ITU standards
Libraries of pre-modelled network elements
Cost Reduction

expanding network more cost-efficiently
optimizing network resources utilization
reducing service provisioning errors
troubleshooting problems more quickly
representing network assets accurately

Revenue Increase

introducing new services more rapidly
reducing customer churn
increasing service up sell
improving ability to acquire new customers
assuring SLAs for offered services