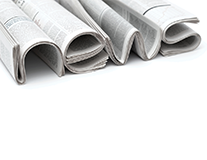 Details
SHIFTING PARADIGMS
Until recently Network Management was costly and time consuming. Rigid pricing models made it hard for smaller Cable and Triple Play Operators to adopt quality solutions. Furthermore, the implementation process was lengthy, way beyond business scope of growing telecoms.
With SUNVIZION - a new Network Information Management developed by SUNTECH - we shift the paradigm. Why?
We offer a cost-efficient alternative with little CAPEX to cut down the cost of deployment. More, we deliver strong business intelligence capabilities with the solution to back up strategic decisions of our customers. Finally, we leverage the potential of ESRI technologies for state-of-the-art performance.