We are excited to announce that the highly anticipated SunVizion version 19.0 will soon be available! SunVizion 19.0 comes with exciting new functionalities that will help operators optimize their networks, streamline their operations and increase their competitiveness in the market.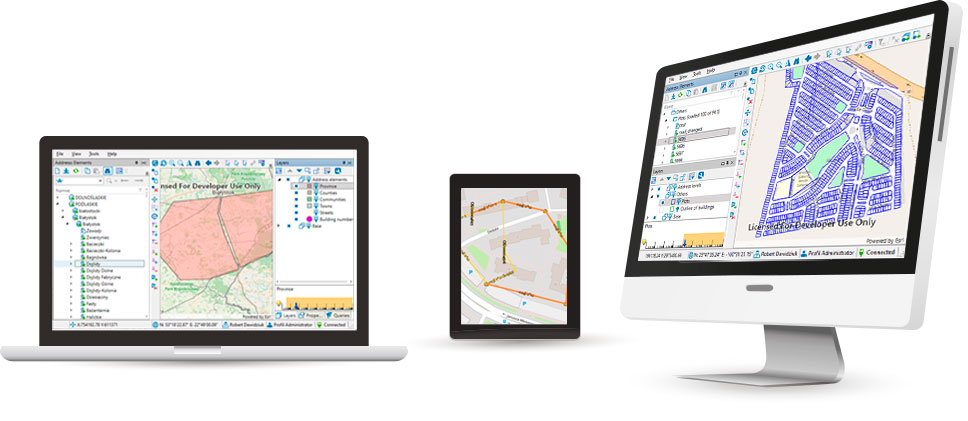 Enhanced APIs and Logical Resource Planning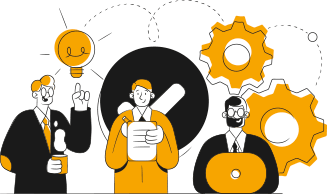 One of the key improvements is the compliance of five additional SunVizion APIs in accordance with the open architecture of TM Forum. Meeting the standards for Service Qualification Management, Service Catalog Management, Service Inventory Management, Service Ordering Management, and Geographic Address Management interfaces is an important step towards improving the integration of key SunVizion modules in the IT environments of operators. This improvement will boost the competitiveness of the solution, especially in the context of operators with large-scale IT environments composed of numerous elements provided by multiple vendors.
The new version of the system will offer enhanced planning of logical resources, providing improved efficiency and effectiveness for telcos. By effectively planning logical network resources, SunVizion will ensure efficient network operations, optimal utilization of resources, and high-quality service delivery to end-users.
Improved spatial data management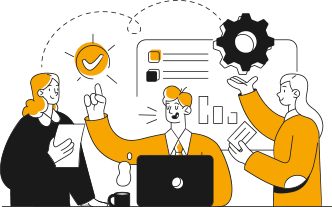 SunVizion 19 brings significant innovations in spatial data management. The system is enriched with centralized management of address points in various formats, which significantly streamlines the address management process, allowing easy import from various sources and the possibility of centralizing all information in a coherent format. Additionally, centralization provides the ability to validate the correctness of addresses, manage the process of addressing gaps, and ensure proper allocation of resources within the system.
Thanks to the integration with ArcGIS Runtime, the SunVizion mobile platform can now cater to the needs of telco customers who are using the most popular GIS platform in the world. With this integration, numerous ArcGIS functionalities will be accessible to field workers. This integration will, firstly, streamline fieldwork processes by providing real-time network design information and enabling network data collection and updates. Secondly, it will accelerate data integration from the field to the main version of the SunVizion system that runs on the ArcGIS engine.
WDM inventory Improvements and Automatic Service Diagrams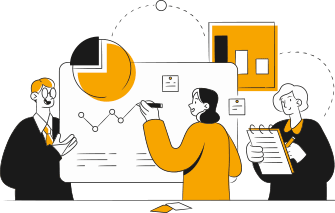 The system will have the capability to accurately reflect With Wavelength Division Multiplexing (WDM) links and inter-nodal connections within the network infrastructure. This will enable better monitoring, management, and optimization of network resources and performance.
The ability to automatically generate complex service diagrams will significantly improve  the service delivery process which will become more streamlined and efficient. This will be achieved by providing improved documentation on how specific services should be configured. Additionally, network problem-solving will be greatly improved, allowing for the rapid identification of potential bottlenecks and more effective utilization of network resources. This will translate into cost optimization, particularly for operators with large-scale operations.
Streamlining Network Planning and Transition to FTTH
SunVizion version 19.0 offers a variety of advantages specifically tailored to the needs of operators who are undergoing a transformation from coax networks to FTTH. SunVizion simplifies the process of drawing network elements and eliminates the need for manual calculations. It also enables real-time signal calculations, ensuring optimal network design that meets performance standards. Therefore, SunVizion version 19.0 is an essential tool for operators who seek to streamline their network planning processes and make a successful transition to FTTH.
Users of the SunVizion lightweight, web-based system will enjoy advanced map editing options and detailed infrastructure scheme management. SunVizion version 19.0 is a significant upgrade with valuable features for various types of operators, making it an excellent choice for those looking to streamline their network operations.
The SunVizion 19 will be available for customers to use this summer.