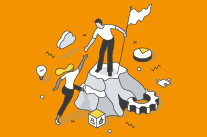 Details
There's an interesting dilemma facing CSPs (Communication Service Providers) today.
If you're selling a client's data, then that typically doesn't engender trust with that client. If you have access to client data, but treat it with the utmost regard for privacy and security, not seeking to monetise it, that does engender trust.
Why then, are some Internet companies assigned greater levels of trust than CSPs, even though their business models are based on selling client data? Recent examples have brought to light examples of how client data has been misappropriated.