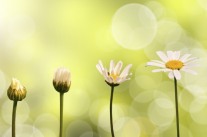 Details
Future of telecom industry - what it will look like?
End-to-end service orchestration and automation needs proper OSS tools and fit‑for-purpose network inventory. 
Ambitious network operators do not want business as usual. They want to transform their operations and become much more agile. This not only means swifter time-to-market for new services, but also lower total cost of ownership (TCO). In pursuit of digital transformation of this sort, many operators talk about turning themselves into a "software telco".